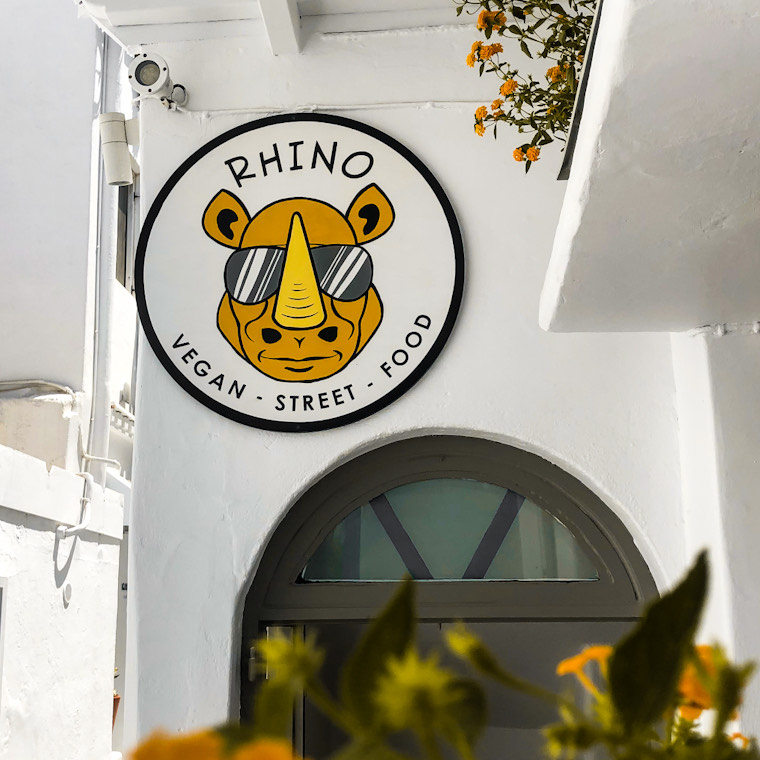 Rhino is a Vegan Street Food restaurant in Mykonos which aims to take sustainable and healthy eating into the next step in its evolution! We hope to show people that a vegan lifestyle can be lived casually and effortlessly, and it can taste great too! Located at the most famous area in Mykonos the Matoggiani street.
The rhinoceros is one of the largest and strongest animals on earth and yet a herbivore. Using this as our inspiration we have created a unique healthy and delicious menu!
So whether you are vegan or simply a food lover  Rhino Vegan Street Food is the place for you. Enjoy innovative and ethical foods for which you can feel good.
Street food has never been healthier!
Change the way you eat!
Change the world!